Finding the Form – new course begins Irish Writers Centre
As creative writers, we face two main challenges when starting out. The first is to find a voice that is unique to us, the second is to find a form or shape that best suits our vision. I really enjoy working with students on both levels and am really looking forward to teaching a new course on form in the Spring of 2015.
The course I will be facilatating is called Finding the Form. It follows on from my Beginners Finding the Story course at the Irish Writers Centre and it starts on 10th February. It will run for 10 weeks, on Tuesday mornings from 11am to 1pm.
Further details, including how to book, can be found here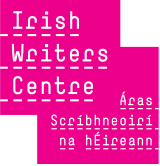 :