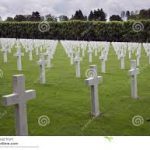 100 years ago today (24th October 1918), my great uncle, Michael Walsh, a Private in the 115th regiment of the 3rd Battalion of the US Army, was killed by shrapnel during the Battle of the Meuse-Argonne. He was three weeks past his 30th birthday, and had only arrived in France the previous June. Members of my family, led by my sister, Finola, who has done extensive research into Michael's life and death, are visiting his grave at the Meuse Argonne American War Cemetery.
Age shall not weary them
in memory of Private Michael Walsh, 24/10/1918
St. Enda's in its prime; sky clear, air crisp,
the sheddings of beech in piles
where the park warden swept them.
'Brown gold,' he smiles, undaunted
at a task made futile by the next gust.
We talk of public affairs; a presidential poll,
one candidate leading the field.
'He's 77,' he shakes his head.
I think of my mother, all of ninety,
packing her bag today for a foreign trip,
to pay respects to a man she never met,
who died a decade before her birth,
peppered by shrapnel in a trench
on the French-Luxembourg border.
She'll visit his white-crossed grave,
plant a marker, a poppy perhaps,
with her daughter and a scattering
of cousins from both sides of the Atlantic.
She'll say a prayer, a poem,
cast a glance over row upon row
of white marble, tree-enclosed.
We shall not forget, how could we?
Shared genes give the same nose,
domed head, the pale blue eyes
that measure you up in an instant.
An instant was all it took
for Private Walsh, at 30 years old.
The cemetery will be swept,
poplars shedding tears
on the the living, on the dead
of the Meuse-Argonne.